Okay so I had to post this as soon as I finished. I've had Photoshop on my computer for a couple of years and I'm embarassed to say I've never used it. Too complicated. Aaaannd I don't like reading directions. So I've never figured it out. Well since I'm working more on my blog I've really been wanting to add more features like collages.
I'm inspired by other bloggers, just the other day I came across this one featuring the new SimplyPut paperie in Atlanta. Such cute pics and this blog is so cheery and adorable. Inspiration!
http://www.piewacketblog.com/journal/2011/9/16/simply-kawaii.html
Well big thanks to The Love Shack blog for teaching me how to make a collage. I'll be honest, I didn't follow the directions completely and I'm kinda slow so I've spent the last THREE hours figuring out how to do this. But they look super cute:) Not terrible for my first try.
Thackery Binx, AKA "Baby". Aged 5. Perpetually dapperly dressed fat baby.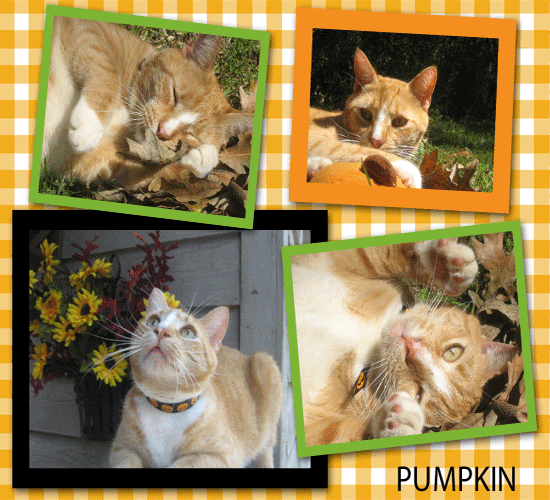 Pumpkin. Aged 3. So cute you forget he can be majorly rotten.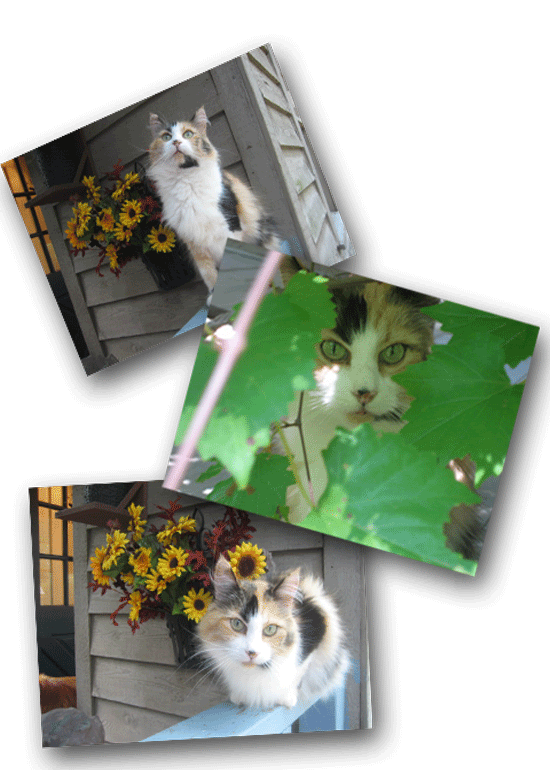 Cookie Dough. Aged 9. My beautiful fluffy baby.
These pictures were all taken Sunday. I wanted to accessorize the boys for the season. Binx is named after one of my favorite movies, Hocus Pocus. So he and Pumpkin are our resident Halloweeny cats. Pumpkin ribbons were a must and they tolerated it pretty well actually.
I didn't take pictures of Willow. She stayed far away. She hates having her picture taken, literally runs away when she sees a camera. So hopefully I'll ambush her soon for her fall photo shoot. But for now, so she doesn't feel neglected, I'll share one of my favs. She is my angel baby:)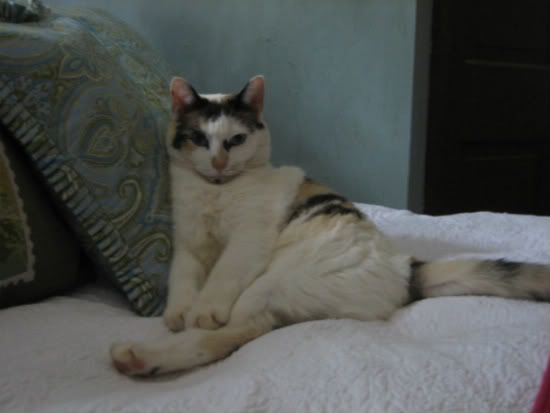 Willow Snow. Aged 9. Miracle kitty, major priss.
Well I must head to bed. But not before I find this cat and give her a good squeeze.
Have a bright night.
Bright girl